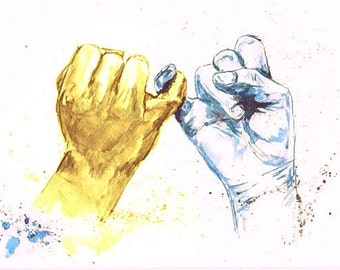 First of all, I would like to apologize for publishing this post a little late.
Last week, a friend dropped the bombshell that he would be leaving the country in a week's time. He had plans to leave, but I didn't know that it would be so soon. Finally, I started thinking about our friendship. It was only 4 months back that we started communicating through social media. We had met only once, but I can definitely say that he is one of the few people in the world who understand me. I treasure this friendship.
So, that has made me think about friendship and how important it is in our lives. We are social animals. We interact with people, meet them and some turn out to bridge the distance and become our friends.
This week, I would like you to think of your friends and write a haiku or tanka or both. It would be more like a senryu though. Dedicate your post to your friends and share your post with them as well. It is all about friendship this week.
What to do next?
1. Publish a post with your haiku or tanka if you have a blog. If you haven't got a blog, you can share them in the comments down below. In case you have published a post, you can submit its link in the linking widget.
2. After you have made the post, take some of your time and visit the links of other participants. This is how we learn and improvise. Return again at the end of the week if you have made your post during the weekdays because there would be new links to visit, which would help us all to make connections and develop the feeling of community and togetherness in our adventure every week. Even if you can't take out the time to visit all the links, then visit at least the link shared before or after you and offer your feedback and develop comradeship with that person.
You can also add the following tags to your post: HeedingHaikuWithHA and MindLoveMisery'sMenagerie.